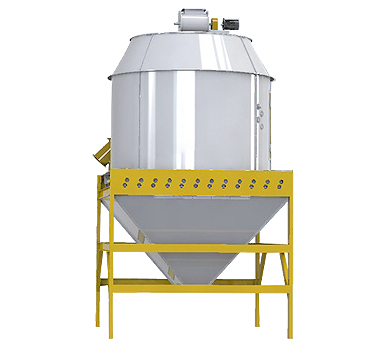 Introduction
We adopt the most advanced Italy technology, and the equipment can be customized.The counterflow pellet cooler is used for efficient cooling of hot and moist pelleted products with good flowing capabilities, especially feed pellets and wood pellets.
Usage
Provide Customized Production According To Customers' Demand.The cooler can reduce the pellets temperature from 80~90℃ to about 3~5℃ higher than outside, pellet moisture is reduced from 17%~18% to 12%~13%.
Application
With the advantages of energy efficiency, easy operation, perfect cooling effect and lower investment cost, the couterflow cooler haa been a preferred choice for most users of feed and wood pellets plant, particularly the feed industry.
Tel:0086-0371-53762053
Pellet Making Machine Technical Advantage
Insist on technical innovation to meet market requirement of current scale, energy saving and environmental protection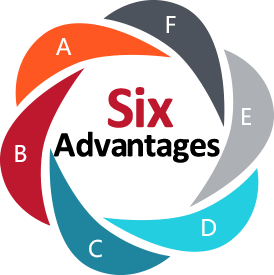 The material discharging device of counterflow pellet cooler uses slide valve reciprocating type, which makes it to be suitable for pellet materials.

Use counter current cooling principle to cool the pellet material with high temperature high humidity, avoiding the shock cooling phenomenon.

Cooling tank of the couterflow cooler adopts octagon design, which can ensure the cooling has no dead angles, being benifit for the cooling of materials.
The upper portion of the discharge mechanism is equipped with several pressure-reducing boards, greatly reducing the deformation.

Adopt air-closed material feeder, with large inlet air area, lower power consumption, easy operation and cleaning, high production efficiency.

Transmission device adopts eccentric shaft driven by gear motor, smooth transmission, reliable, low noise, easy installation and maintenance.
Parameter Specification
Both of process design and late return, Yuxi Pellet Making Machine is your best choice!
| | | | | |
| --- | --- | --- | --- | --- |
| Model | Temperature After Cooling | Power(kw) | Capacity(t/h) | Dimension(mm) |
| YX-11 | ≤RT+3℃ | 0.75 | 3 | 1325×2516×1384 |
| YX-15 | ≤RT+3℃ | 1.5 | 7 | 1722×3196×2470 |
Focus On Pellet Machine With 21 Year, Feel Free To Contact Us!

Yuxi Machine service includes: reach the desired output, product quality meet the requirements, each consumption indicators meet the requirements, effectively control the cost of production, process equipment can stable operation.
Production capacity achieve indicators, the expected economic benefits to achieve, product quality can meet the requirements, etc