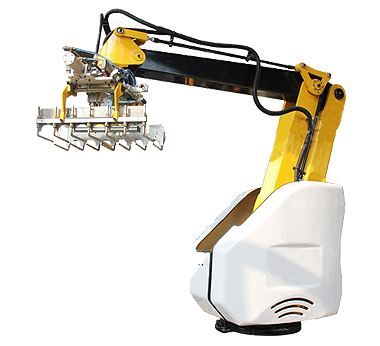 Introduction
We adopt the most advanced Italy technology, and the equipment can be customized.With different grabs, intelligent palletizing robot can be used for packing and stacking of finished products with different shapes in different industries.
Staclomg Form
Provide Customized Production According To Customers' Demand.The palletizing robot can flexibly deal with different stacking demands and non-standard stacking forms, designed according to users' requirements.
Application
Palletizing robots are widely used for palletizing bag, boxe and barrel products in the feed industry, fertilizer industry, flour industry, cement industry, beer industry, grain and oil industry, seasoning industry, daily chemical industry, etc.
Tel:0086-0371-53762053
Pellet Making Machine Technical Advantage
Insist on technical innovation to meet market requirement of current scale, energy saving and environmental protection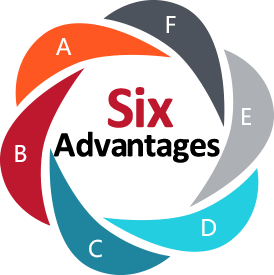 This palletizing robot consists of two system: controller system and manipulator system, gripper can be customized to match different industries.

Mechanical structure adopts modular design to improve the versatility of parts, easy maintenance, improve equipment machining accuracy.

As its structure is simple and the spare parts are few, the fault rate of spare parts is low, and the required stock spare parts are less.
The robot occupies less space, which is useful for the clients' production line layout, and the warehouse space can also be increased.

When the product size, volume, shape or the pallet dimension changes, you can revise it by touch screen without affecting the normal production.

The driven power for mechanical palletizing machine is much higher that for palletizing robot, greatly reduce the operation cost.
Parameter Specification
Both of process design and late return, Yuxi Pellet Making Machine is your best choice!
Item
Specification

YX-120

YX-200

YX-300

Controlled Axis
4 Ases (A.B.C.D)
Installation
Floor Mount
Max.Load Capacity (including the grab) (kg)
120
200
300
Handing Capacity(kg)
1400
1600
1000
Motion Range
A(left-right)
330°
330°
330°
B(up-down)
2000mm
2300mm
2300mm
C(front-back)
1300mm
1500mm
1500mm
D(grab)
330°
330°
330°
Drive Method
Electric Servo Drive by AC Servo Motor
Positional Repeatability
±0.5mm
Power Consumption(kw)
4
9.6
11.5
Weight(kg)
750
1100
1500
Installation Condition
Ambient Temperature -10 – 45°C
Ambient Humidity 85%RH
Focus On Pellet Machine With 21 Year, Feel Free To Contact Us!

Yuxi Machine service includes: reach the desired output, product quality meet the requirements, each consumption indicators meet the requirements, effectively control the cost of production, process equipment can stable operation.
Production capacity achieve indicators, the expected economic benefits to achieve, product quality can meet the requirements, etc