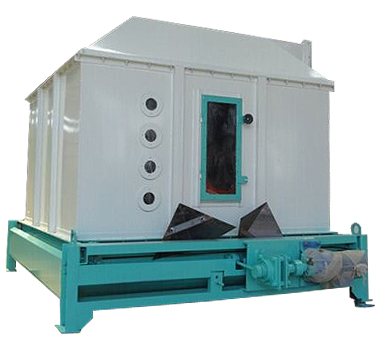 Introduction
We adopt the most advanced Italy technology, and the equipment can be customized.Counterflow cooler is necessary in cooling large capacity  wood briquettes to produce high quality biomass fuels, lowering material temperature to 3-5℃.
Advantages
Provide Customized Production According To Customers' Demand.It can avoid pellets cracking or breaking and cool particles rationally, by working in counterflow cooling principle. Economic space occupation and easy operation.
Working Principle
Damp and hot particles from pellet machines are fed into cooler and scattered around evenly, cold air passes wood pellets vertically and contacts cold pellets; warm air contacts warm pellets but moves oppositely to the pellets dropped direction.
Tel:0086-0371-53762053
Pellet Making Machine Technical Advantage
Insist on technical innovation to meet market requirement of current scale, energy saving and environmental protection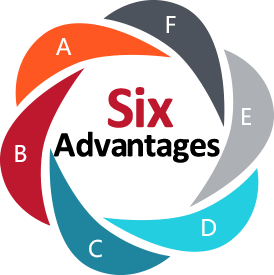 Its working principle prevents cracks created by the contact of hot air and cold pellets, which is superior to traditional vertical type or horizontal type coolers.

Cooling room is used for cooling materials in a short period of time, which is large and the cooling capacity is around 5-30t/h.

It is suitable to cool bulk, platy or particles materials, especially to puffing materials and other large volume material, with good cooling effect.
The counterflow cooler consists of feeder, outer drum, cooling room and discharging hole. And feeder ensures correctly and evenly feeding.

Outer drum is used for gathering feed materials and hot air. Equipped with observation door and window for easily fixing.

● Cold air enters from the bottom.
● Unique rotating structure make pellets distribute evenly and cool them completely.
Parameter Specification
Both of process design and late return, Yuxi Pellet Making Machine is your best choice!
Model
YX-1.2
YX-1.5
YX-2.5
YX-4
YX-6
Capacity  (t/h)
08.-1.2
1.2-2
2-4
4-6
5-8
Cooling Volume (m³)
1.2
1.5
2.5
4
6
Cooling Time (min)
Not less than ten minutes
Material Temperature After Cooling (℃)
Room Temperature+3~5℃
Total Power (kw)
0.18
0.25
0.25
0.37
0.37
Air Sucking Amount (m³/h)
5000m³/h
9000m³/h
135000m³/h
18000m³/h
27000m³/h
Air Pressure
200mmH20
Dimension (mm)
1570×1200×2470
1556×1616×2505
2100×1966×2870
2300×2150×3190
3315×2146×3722
Focus On Pellet Machine With 21 Year, Feel Free To Contact Us!

Yuxi Machine service includes: reach the desired output, product quality meet the requirements, each consumption indicators meet the requirements, effectively control the cost of production, process equipment can stable operation.
Production capacity achieve indicators, the expected economic benefits to achieve, product quality can meet the requirements, etc