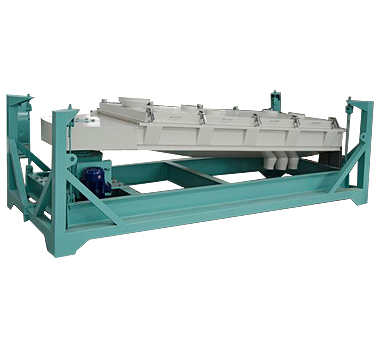 Introduction
We adopt the most advanced Italy technology, and the equipment can be customized.Vibration classification screen is mainly used for the cleaning and classification of raw materials in milling, feeding, rice milling, chemical, food, oil and other industries.
Application
Provide Customized Production According To Customers' Demand.By changing different aperture sieve, the vibration classification screen can clean up various granular materials, such as the wheat, corn, rice, oil, etc.
Working Principle
When working, two vibration motors perform reverse rotation synchronously to realize generation of reverse exciting force by the exciter, forcing the screen body to perform horizontal movement with screen, realizing screening and classification.
Tel:0086-0371-53762053
Pellet Making Machine Technical Advantage
Insist on technical innovation to meet market requirement of current scale, energy saving and environmental protection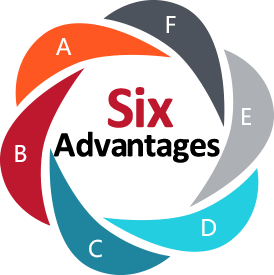 The vibration classification screen is mainly composed of feed inlet, machine body, vibrating motor, discharging outlet and other components.

The equipment is driven by self-oscillation mode, with smooth running, low noise, low energy consumption and high production efficiency.

It uses vibrating motor, the vibrating force, vibrating direction and screen body angle can be adjusted as needed, and easy for operation and maintenance.
4

Pressure Sieve Mechanism

The pressure sieve mechanism of the vibration classification screen is simple and convenient, fast in screen replacement, good sealing performance.

With the strong vibration of screen box, plug the sieve to reduce the phenomenon of the material, thus the sieve has a high screening efficiency and productivity.

● No oil lubrication is needed for the device;
● High screening efficiency because of the scientific structure and advanced technology.
Parameter Specification
Both of process design and late return, Yuxi Pellet Making Machine is your best choice!
| | | | | |
| --- | --- | --- | --- | --- |
| Model | Power(kw) | Capacity(t/h) | Amplitude(mm) | Dimension(mm) |
| YX60 | 0.18 | 1-3 | 2-4 | 1165×738×634 |
| YX60A | 0.18 | 1-3 | 2-4 | 1357×720×708 |
| YX100A | 0.25 | 5-8 | 2-4 | 1460×1120×728 |
Focus On Pellet Machine With 21 Year, Feel Free To Contact Us!

Yuxi Machine service includes: reach the desired output, product quality meet the requirements, each consumption indicators meet the requirements, effectively control the cost of production, process equipment can stable operation.
Production capacity achieve indicators, the expected economic benefits to achieve, product quality can meet the requirements, etc