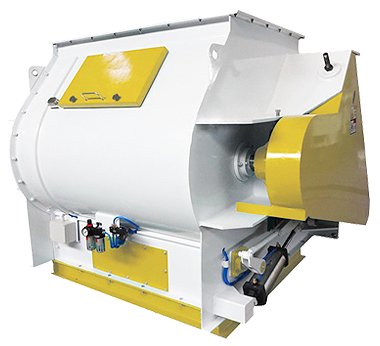 Introduction
We adopt the most advanced Italy technology, and the equipment can be customized.Double paddle feed mixer is a kind of horizontal mixing device with high efficiency, high uniformity, high intensity, low energy consumption and low pollution.
Usage
Provide Customized Production According To Customers' Demand.It's used for uniform mixing of different ingredients in a shortest time (CV< 5%) regardless of density, shape and size. And the mixing time is 60-90s.
Application
The double paddle mixer is widely used for mixing powder-powder and powder-granule, particularly suitable for materials with big difference in specific gravity or particle size in industries such as food, feedstuff, chemical, fertilizer, etc.
Tel:0086-0371-53762053
Pellet Making Machine Technical Advantage
Insist on technical innovation to meet market requirement of current scale, energy saving and environmental protection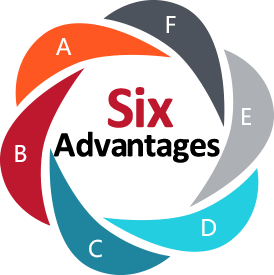 The pitched paddles moves material from the bottom, and forces the material back down between shafts, giving a complete and uniform mixture of materials.

The design for double paddle feed mixer is based on a U-type tank, with dual shafts and double paddles extending the length of the tank.

There are three ways for materials discharging: manual operation, motor-drive and pneumatic discharging methods.
It is equipped with air return duct to ensure no powder leakage and protect working environment. And the material discharging is quick.

Atomizing nozzle can be customized according to your demands, if you have needs to add molasses, oils & fats and other liquids.

6

Shaft & Discharge door Sealing

Shaft seal uses unique sealing technology, reliable sealing, no leakage, long service life. Discharge door seal uses molded sealing strip.
Parameter Specification
Both of process design and late return, Yuxi Pellet Making Machine is your best choice!
Model
Effective Volume

(m3)

Dimension(mm)
Mixing Volume

(kg/bat)

Power

(kw)

Loading Coefficient
Variation Coefficient (%)
YX-1A
1
2730×1383×2000
500
11/15
0.4~0.9
≤5
YX-2A
2
3186×1717×2490
1000
18.5/22
0.4~0.9
≤5
YX-4A
4
3859×2249×2812
2000
37/45
0.4~0.9
≤5
YX-6A
6
/
3000
55
0.4~0.9
≤5
Focus On Pellet Machine With 21 Year, Feel Free To Contact Us!

Yuxi Machine service includes: reach the desired output, product quality meet the requirements, each consumption indicators meet the requirements, effectively control the cost of production, process equipment can stable operation.
Production capacity achieve indicators, the expected economic benefits to achieve, product quality can meet the requirements, etc