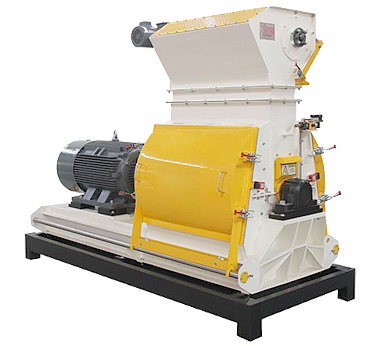 Introduction
We adopt the most advanced Italy technology, and the equipment can be customized.The feed hammer mill is used for crushing materials by the collision between the high-speed hammer and materials in feed processing plants and factories.
Application
Provide Customized Production According To Customers' Demand.It is suitable for milling raw materials such as husks, maize, wheat, beans, peanut, etc., and can ensure a larger space for grinding chamber.
Working Principle
After fed from feeder, raw materials go through feeding plates to the grinding room, and are are grinded under the force of adjustable rotating hammers and friction between screen plates. Then discharged from the outlet.
Tel:0086-0371-53762053
Pellet Making Machine Technical Advantage
Insist on technical innovation to meet market requirement of current scale, energy saving and environmental protection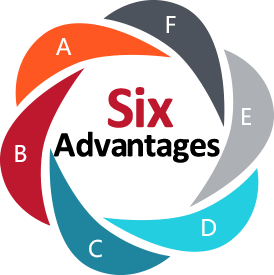 The feed hammer mill adopts imported high quality SKF bearings, stable and durable performance, low working temperature.

2

Twice Crushing Technology

Adopt unique structure, which can realize advanced twice crushing technology of the pulverizing chamber, good rigidity pedestal and small vibration.

A variety of sieve sizes are available to be chose. Besides, the flexible push and pull door design is convenient to operate and maintain.
Adopt direct transmission, hammer arrangement and hammer screen clearance are scientific and reasonable, ensuring uniform fineness.

The hammer screen clearance is adjustable, so that one feed hammer mill can realize coarse grinding, fine grinding and micro-grinding as a whole.

6

Twice Strike Technology

The hammer mill uses advanced twice strike technology of the pulverizing chamber, with good rigidity pedestal and small vibration.
Parameter Specification
Both of process design and late return, Yuxi Pellet Making Machine is your best choice!
Model
Dimension(mm)
Power(kw)
Hammer Amount
Sieve diameter(mm)
Capacity(t/h)
56×30
938×650×1438
18.5
18
Ф3.0
3-4
938×650×1438
22
18
Ф3.0
3-4
56×40
991×982×1637
30
22
Ф3.0
5-6
991×982×1637
37
22
Ф3.0
5-6
56×60
715×978×2057
45
22
Ф3.0
5-6
715×978×2057
55
34
Ф3.0
6-8
/
75
34
Ф3.0
8-10
66×80
1150×1340×2548
90
96
Ф1.0
6-8
1150×1340×2548
110
96
Ф1.0
7-9.5
66×100
1340×1150×2800
132
120
Ф1.0
8-11
1340×1150×2800
160
120
Ф1.0
11-12
1340×1150×2800
200
120
Ф1.0
12-13
Focus On Pellet Machine With 21 Year, Feel Free To Contact Us!

Yuxi Machine service includes: reach the desired output, product quality meet the requirements, each consumption indicators meet the requirements, effectively control the cost of production, process equipment can stable operation.
Production capacity achieve indicators, the expected economic benefits to achieve, product quality can meet the requirements, etc